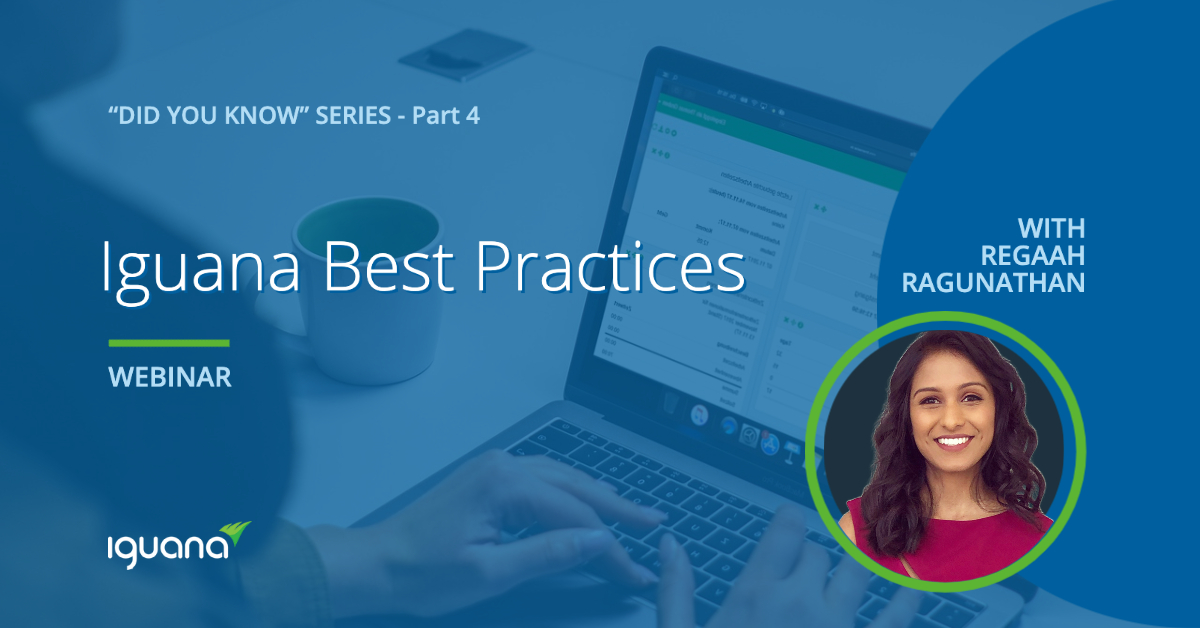 What to Expect:
In this session, we will explore top support inquiries and frequently asked questions regarding Iguana configurations, administration and deployment for optimizing the Iguana go-live and post production while also maintaining a fast and reliable interface.
What You'll Learn:
Explore Iguana's full capabilities to find the most suitable way to install, configure, and maintain Iguana based on your needs
Learn and apply Iguana deployment best practices to improve your overall Iguana performance and security
Deep dive on the top support inquires and FAQ to help you solve your issues faster with minimal effort
Bring your questions with you! iNTERFACEWARE Customer Solutions staff will be on standby to answer all of your Iguana related questions in our live chat throughout the webinar.
How To Register:
This webinar will enhance your use of Iguana. Save your spot

today

by filling out the form.